Here are two quick takes on what I've been wearing lately:
white tank, t-shirt, navy striped cardi & mustard flats: target
jeans: old navy
belt: sam moon
spice drape-y cardigan & cream/peach lace tunic: downeast basics
grey tank: old navy
jeans: banana republic
zebra flats: target
triple strand pearl necklace: target
pearl bracelets: sam moon & target
i don't know why i'm standing with both hands on my hips.
awkward much?
i don't know if the drape-y cardi look is still hot this season, but it better be because they are a key item in my fall(ish) wardrobe. the truth is, i'm a simple girl that likes cute, casual but comfy clothes that i can mix and match and spruce up with different accessories. jeans are my friend. i wear the same things a lot. a lot, a lot. like i get stuck in a rut. so, i'm challenging myself to shake things up a bit next week by embracing the cowboy boots with a dress, mix brown and black and wear a belted cardigan.
oh my.
i hope i make it.
i'm linking up again with the pleated poppy and momma go round for fashion fun and accountability.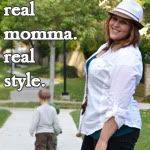 happy wednesday, y'all!