how sad am i that i only have one outfit to share with y'all this week?
very.
because it means i did not follow through very well with my whole getting myself together daily plan.
again.
but look, this week i'm outside!
and still posing with at least one hand on my hip. blerg.
white dolman 3/4 sleeve top (my mom & i used to call this style "batwing" sleeves, i'm glad to see them back in style): target
grey tank: target
scarf: downeast basics
jeans: lucky
lucchese brown pointy-toe cowboy boots: cavender's boot city (so comfy!)
(you can barely see them, they're hiding in the grass)
aviator shades (on top of my head): target
i know i told y'all last week i had big plans to mix brown & black, wear cowboy boots with a dress and try a belted cardigan but this yo-yo fake fall texas weather has not been very cooperative.
but i will try again once the risk of heat stroke is reduced.
i'm linking up with the pleated poppy and momma go round again for fashion inspiration and accountability. be sure to take a peek over there!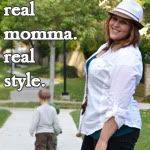 happy wednesday, y'all!